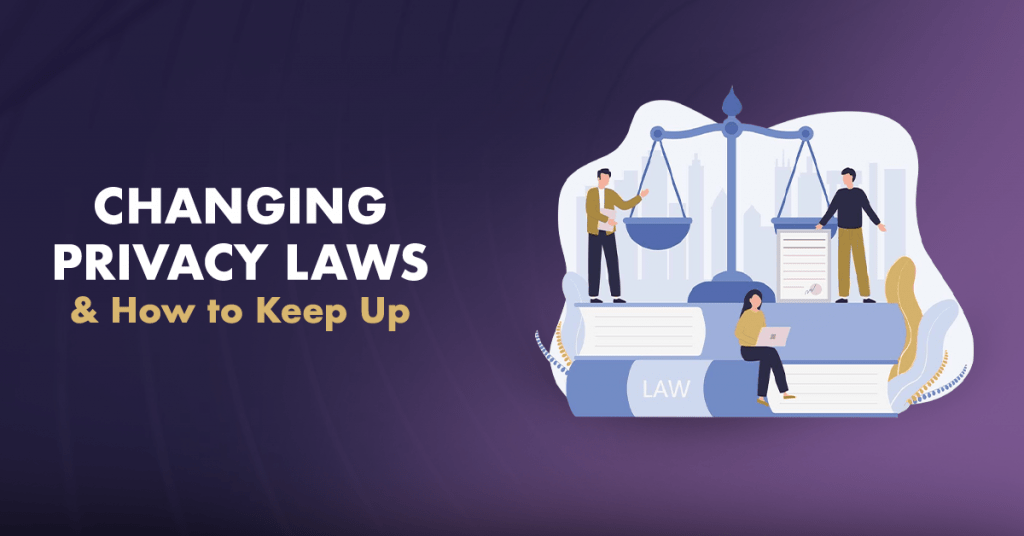 As much as we may think that laws are set in stone, they change or are replaced entirely all the time. Some are relatively inconsequential. However, laws governing businesses can have a significant impact whenever they change. Privacy laws are a prime example.
The recent Amazon case has proven that officials take privacy laws very seriously and do all they can to hold companies accountable. But the constantly shifting legal landscape presents a challenge to anyone trying to stay compliant. How can you keep up with changing privacy laws? Let's look at a few basic steps to take.
Understand Why Privacy Laws Exist
First and foremost, recognize why privacy laws even exist. Data privacy laws in the United States and elsewhere are designed to protect several key consumer rights:
The right to keep private data private
The right to choose what data to share with companies
The right to opt out of marketing communications
The right to know what data companies collect
The right to know how their data is being used, and by whom
In short, the broadest principles of privacy laws involve healthy respect for consumer rights and data protection. Building your privacy strategy on these principles can help you make better decisions for your marketing strategy.
Know Which Privacy Laws Affect You
Privacy laws tend to list criteria that a business must meet in order to be subject to the law. While these criteria vary, they most often include:
Annual revenue, and especially whether any of it comes from the sale of personal data
Number of customers and/or employees
Company location
Customer and/or employee locations
Data processing purposes
Based on these criteria, do you know how many privacy laws apply to your business? If not, it's time to find out.
Applying privacy laws to your company takes a lot of time and effort. Both your legal and marketing teams will have to review new or updated privacy laws and determine how they should be interpreted. They'll have to strike a balance between strict legal compliance and effective marketing using customer data. And once discussions are over, it's time to update your company's privacy policy to keep customers informed, not to mention updating any technology you use to keep track of legal requirements. It's a complex process that can quickly become overwhelming without an effective strategy in place.
Use a Privacy Software Solution
Instead of having a person constantly on-call to answer every single privacy question, or printing out multiple novel-length copies of the GDPR and its cousins, consider using a privacy software solution—more specifically, our signature solution, 4Comply. 4Comply allows you to quickly check your work against relevant privacy laws to keep your marketing efforts legal. And when a law inevitably changes or is replaced, don't worry! 4Comply's user-friendly interface makes it easy to add or update privacy laws and your company's privacy policies in your records. Best of all, you can fine-tune your interpretation of each privacy law and apply it across all your systems. 4Comply even keeps track of all your marketing operations to prove you followed the law to the best of your ability. No matter how much the privacy legal landscape changes, 4Comply will keep you on top of things.
Make Privacy an Advantage
Don't let privacy laws become a liability like Amazon did. Instead, showcase your diligent privacy compliance and turn it into a competitive advantage. Show your customers they can trust you to handle their personal information with respect. Transparency goes a long way.
Ready to start improving your data management system? Get in touch with us today for a 4Comply demo.