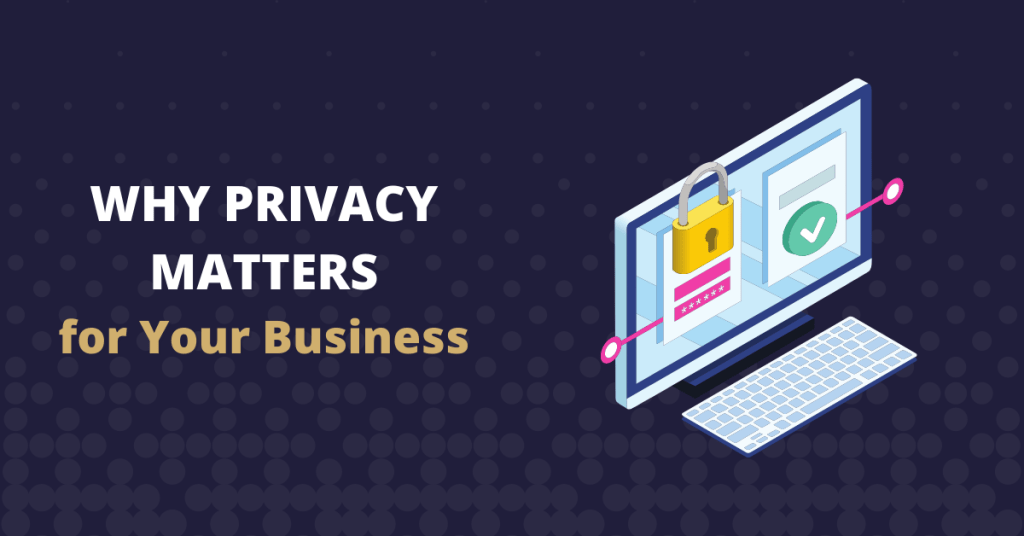 Why Privacy Matters for Your Business
In the new experience economy, customers spend a lot of time researching their options before ever providing any personal information. In many cases, 70% of the sales cycle is complete before engaging with sales. That moment can make or break your ability to capture a lead and move forward. And customers DO care about data privacy. According to a Factual survey, over half of Gen Z and millennials are concerned about data privacy. If you carefully apply the value of privacy compliance requirements to the experience and position the appropriate disclosures as a value to the customer, there should be less friction when asking for information.
Global Business Reality
In 2018, the General Data Protection Regulation (GDPR) forever changed expectations for privacy and marketing.
The rise of e-commerce, global shipping, and digital products means you probably have customers or prospects around the world. To serve those, you must understand the privacy compliance laws wherever you do business. Your competitors understand this and are likely already working on how they will address the situation. And if you do not take action yourself, they will exploit the opportunity. If you do not adhere to privacy compliance laws, you will be left behind.
Other Jurisdictions Are Already Here
Following Europe, other countries are following suit. In the United States, the California Consumer Privacy Act (CCPA) became law in 2020. It also sparked conversations about the need for a national standard. While there appears to be progress towards the creation of federal privacy law, there remains much work to do. One thing is evident: there will be more countries adding or update their rules and regulations, not less.
The Potential for Fines
For those who fail to act, the fines imposed recently should be a wakeup call. A higher bar for privacy and data protection expectations greet marketers, and they must understand and become compliant. News articles speaking to recent fines are all around us, and monetary fine tracking websites pop up every month.
In our view, companies must understand the regulations and work to achieve compliance regardless of where you do business. Even if you don't believe you must make changes immediately, you will likely need to in the future.
Think Beyond Email Addresses
The focus on privacy compliance with email marketing is understandable. As Medium reported, using personalization techniques in email marketing often leads to higher revenues. Email remains an effective marketing tactic. According to Campaign Monitor in their State of Email Marketing Infographic, 89% of businesses still consider their email marketing strategy successful. It is no surprise that many marketers immediately think about email marketing when privacy compliance comes up.
However, equating "privacy compliance" with "email marketing" is thinking too narrowly. You need to look more broadly at your marketing systems and other places that may be relevant to regulations.
Here are some of the other areas beyond email that may be impacted by privacy compliance regulations:
Customer data in your CRM. CRM data may include information manually input by your sales force or entered automatically through integration.
Live Events and Webinars. If you run webinars and live events, you are certainly collecting information on individuals. Did they attend or not, and for how long? You may also collect data on questions asked at events.
Traditional Marketing Data. Does your company use direct mail, postcards, and other media for marketing? If so, that data may be in scope for privacy compliance.
At 4Thought Marketing, we believe companies should view privacy compliance laws and regulations not as an unwanted obligation but as an opportunity to build a foundation for creating better, more profitable customer experiences built on privacy compliance.
Market leaders who embrace consumers' demand for greater control over their data can then harness this information for improved personalization and customer journeys. The first step is changing the customer's perception that you are collecting data indiscriminately and without consent by actively presenting opportunities for customers to control their data. Tell them exactly what data you are requesting, how you will use it, and then deliver a great customer experience. Your reward will be better engaged and loyal customers.
Contact Us if you would like more information about our privacy compliance products and services.