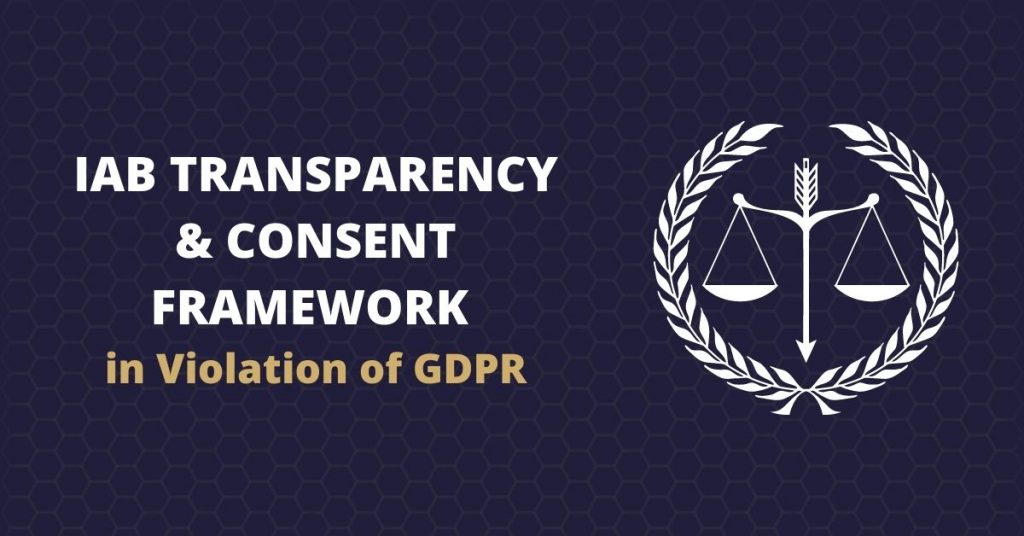 The entire EU digital advertising ecosystem may soon be disrupted. 
TechCrunch published an excellent article on how the IAB Transparency and Consent Framework is likely to be invalidated, thereby undermining the main process by which digital advertising is being done in Europe.
But can a multi-billion-dollar industry really be seriously disrupted by a legal process like this? In the EU, absolutely. In America, corporations and their lobbyists hold significant influence over politicians and legal processes. In contrast, recent history has shown that the EU takes protection of consumers much more seriously than corporate interests, especially international corporate interests. The very passing of GDPR is a testament to this. And this newest development in how privacy officials interpret the GDPR will have an even wider impact on any business that advertises in the EU.
The Potential Impact on Companies with a European Market
If you are one of the approximately 650 IAB Transparency and Consent Framework members, here are a few things to keep in mind:
Advertising exchanges and ad platforms will especially feel the impact of this change. If your business places advertisements on EU websites, you should contact your attorney. Precautionary steps may be necessary. Chances are, you'll have to significantly change your advertising strategy.
Businesses that use online advertising are almost definitely doing business with an IAB member. However, if you work through an ad exchange, ad platform, or publisher, you are "once removed" from the primary GDPR violators and thus less likely to be held responsible. Of course, consulting with your attorney is always a good idea!
If you rely heavily on targeted online advertising, you could find your lead flow drying up if the IAB's current methods are deemed illegal. Start testing out alternative marketing strategies as soon as possible.
Action Items for Your Company
The best way to prepare for the coming changes is to clean house. A few critical actions to prioritize include:
Be ready to quickly switch to alternative channels of marketing.
Lock in multi-year contracts for those alternative channels to avoid future price increases as demand goes up.
Increase your skill sets in alternative channels. Hire specialists like event managers, email professionals, and SEO experts, as they are all going to become hugely helpful if digital marketing takes a big hit.
Examine your overall privacy compliance strategy for anything that needs attention.
Keep your organization "below the radar" of any data privacy authority. The last thing you need is to draw their attention for easy-to-fix reasons!
Make sure you quickly and completely fulfill citizens' rights fulfillment requests. Automating the process can ensure fulfillment is quick and, more importantly, provable.
Make sure you correctly track and gather consent.
Retain evidence of all consent, permissions, and rights fulfillment actions. Again, automation helps take these processes from difficult-to-defend hand processes, to well tracked and automated evidentiary trails.
Get Ahead of the Competition
Instead of viewing this significant change as a hindrance, think of it as an opportunity. If your company is the first and fastest to switch to new marketing channels, this could be an opportunity to get ahead of your competitors and increase your market share in the new advertising environment. Companies that lag behind can end up dealing with poor marketing strategies and even fines. Don't let this chance to get ahead go to waste!
Want to learn more about the GDPR and how it affects your company? Get in touch with 4Thought Marketing today to learn more.