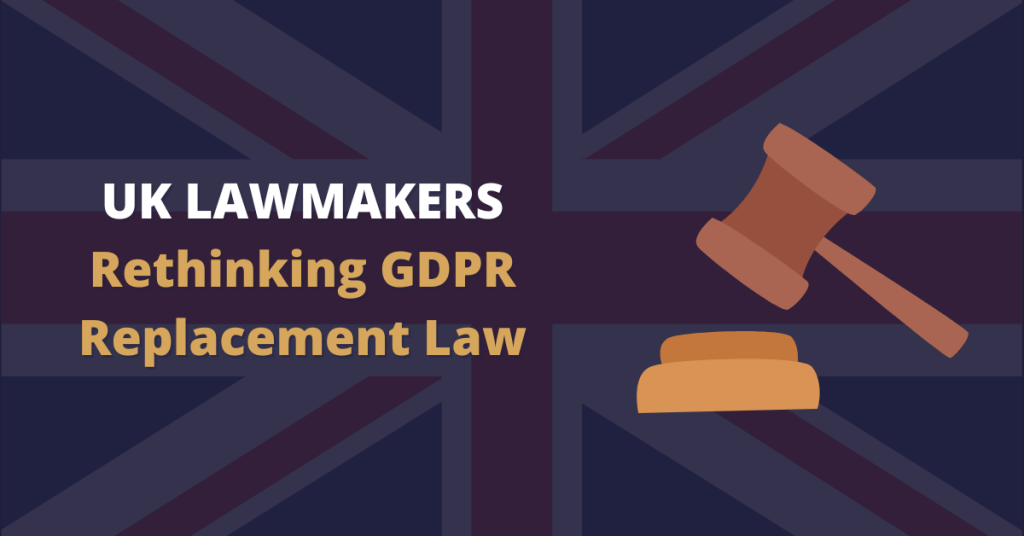 Following Brexit, the United Kingdom retained the GDPR as its governing data privacy law. But many British lawmakers saw this as a short-term necessity while the UK worked out its own new GDPR replacement. Unfortunately, developing this replacement has proven to be tricky.
In September 2021, the UK government announced an effort to "simplify" existing privacy laws and make it easier for organizations to use collected data for research purposes. (Their statement highlights healthcare as a field that could benefit from this.) Later, in June 2022, lawmakers announced substantial changes to their original proposal, including a shift from the GDPR-favored "opt in" consent system to an "opt out" system. Most recently, on October 3, Secretary of State for Digital, Culture, Media, and Sport (DCMS) Michelle Donelan announced that these reform efforts were on hold as the government considered other options. She simply stated that the UK would "replace" current GDPR regulations with a law that streamlines business and economic growth. Between all this, and the Online Safety Bill introduced over a year ago, the future of the UK's privacy regulations is far from clear.
If your company has UK-based contacts or customers, you should definitely follow the developments of these upcoming GDPR replacement laws. You'll likely have to make some significant changes to your privacy strategy regardless of what laws ultimately pass.
Interested in a flexible data privacy solution that allows you to update regulations with just a few clicks? If you aren't using 4Comply yet, now's an excellent time to start. Make updating your privacy policy and compliance easier than ever and keep up with every upcoming change. Contact us today to get started.