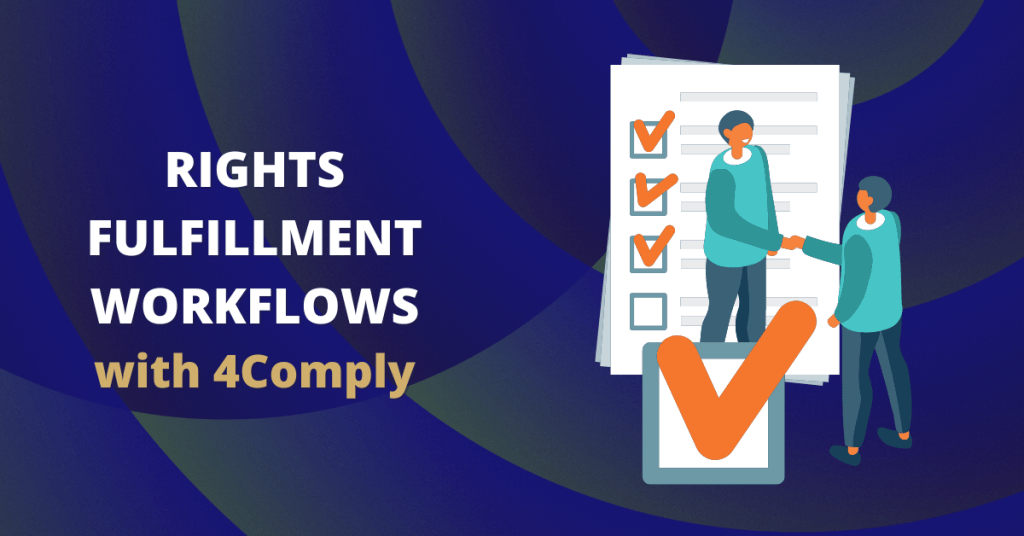 Nearly every privacy compliance law includes the same fundamental concept: the right of individuals to control how companies collect, use, and share their personal information, as well as free access to this information. This right is based on another critical privacy principle: consent. Companies must obtain the users' consent to collect the data in the first place, much less process it in certain ways.
With new privacy laws and fines for violating them making headlines more and more often, users know much more about their privacy rights and will notice quickly if a company appears to be violating them. They know they are in control of their own data. Because of this, if your company doesn't acknowledge these rights and ask for consent before using personal information, your potential buyers may stop without completing a form. Worse, they may instead take their business to a competitor that does respect their privacy. And this doesn't even take into account the sizable fines you can expect for breaking privacy regulations. Your privacy solution must protect your users' rights and provide evidence of your compliance.
What Privacy Rights Do Users Have?
While most explicit in the GDPR, many privacy laws establish several fundamental rights for users. Currently recognized privacy rights include:
A person's right to see what personal information is stored and processed by a company
The right to view and correct any inaccurate information
The right to be forgotten so that no more personal information is stored or processed, and all information currently on record is purged
The right to OPT-OUT of companies selling their data to other organizations
Not every user will take full advantage of these rights. But when one does, your company must begin a process known as a DSAR: data subject access request, also called a rights request. You can handle a rights request in multiple ways. However, we believe the best way is a largely automated process managed by our signature privacy compliance software: 4Comply.
Rights Fulfillment Workflows in 4Comply
4Comply is a complete solution for adding privacy compliance to any application. Using the 4Comply API, you can easily add consent and permission distribution, fulfill legal rights requests, and access a person's activity history from the Legal Activity Vault.
4Comply comes pre-configured with all the necessary forms, emails, and automated workflows to manage rights requests. Each rights flow is based on best practices and includes all the steps required to ensure completion. From the 4Comply Dashboard, developers can enable or disable steps depending on their needs.
A workflow can also accept data from an external system, or you can manually upload data into an existing flow. Developers can also modify rights flows using the API if existing rights flows don't meet your requirements.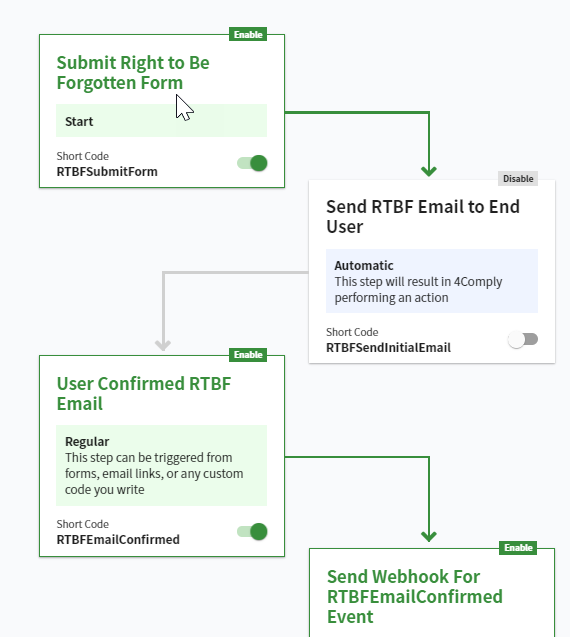 For more information on using Workflows, please refer to Rights Request Flows in the 4Comply Developer Documentation.
Using 4Comply for Rights Fulfillment
After consent, data subject requests are one of the most protected aspects of user privacy. Many recent fines leveled by GDPR enforcement authorities came as a direct consequence of companies either failing to fulfill these requests on time or not providing the user with complete access. Don't let the same happen to your company! Make data subject requests a priority with 4Comply's rights fulfillment system. Your customers will appreciate the effort, and so will your bottom line.
Want to see what else 4Comply can do? Get in touch with us today to schedule a free demo or sign up for a free trial.